Well, okay..it's not
really
the 'new year', but at work (my full-time job), our fiscal year started over Sept. 1st, so...Happy New year to me! :)
Okay, fine. It was my lame attempt to think of a good title for this blog post.
Anyway, just wanted to post a few pics of what I've been up to these past weeks in the world of TinkerDot Designs. Lots of custom letters and I also painted bricks for the CRIM race dinner. I hand - painted the Crim 'C' on 50 different bricks! I should have taken a picture of my kitchen countertop. lol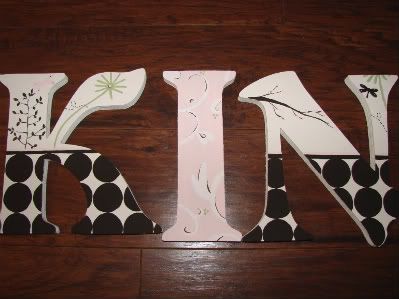 Of course, I'm working on more all the time....so I'll update again soon!
Cheers!
Jenni
*I finally started my TDD page on Facebook. Check me out and 'fan' me!