I was so excited to bring this canvas to life!! I think this saying came to me on a night when I was stressed out with feeling like I was never going to be able to be 100% in every aspect of my life (career, mother, wife, business owner). It's usually at these times that art helps me. It helps me to remember the things that matter in life, and allows me to create something that can remind me, as well as others, when it's needed most:) I hope you love this piece as much as I do.
'When her children ask her
how she did it ALL
She will tell them, she didn't
She learned to listen to her smiles
and let the rest get a little messy,
especially on Sundays'
~J. Beamer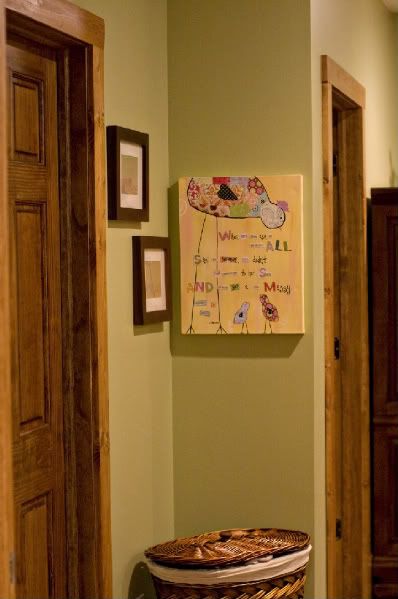 This canvas is a 16x20 mixed media canvas using acrylics as well as paper. It is available for purchase on my
Etsy site
as well as my
web site
for $75.
*ALSO...EXCITING NEWS!! I will soon have fine art prints available in this design!! Keep checking my blog for updates on those, which will be available in the next week or so.
Enjoy and hope you had a safe and happy halloween!