Well, Lydia's birthday party was yesterday and it was lots of fun! I promised in my last post that I would show pics, so here ya go! She looked way too cute in her outfit. Thank you to Michele of
Bonghi Vestiti
for making the skirt and headband to help my little cutie look even cuter. Michele is an outstanding and talented person...check her out!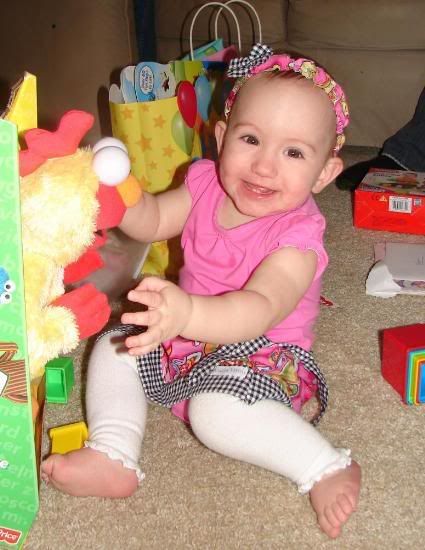 But wait....the cutest and funniest pic of all....she was sooooo tired by the time we did cake, that she stopped using her hands and just used her mouth. I caught her cross eyed!! lol I love this pic!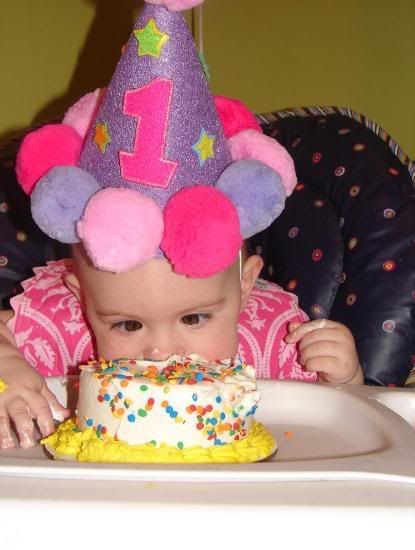 Okay....well this is all I have time for right now. Husband sleeping on the couch, Grace playing a keyboard extra loud, Lydia is taking all the sandwich baggies out of the cupboard, and I am trying to do this and make scrambled eggs at the same time....see ya!