Gift certificates are always fun to receive and hey, they're the easiest gift to give too!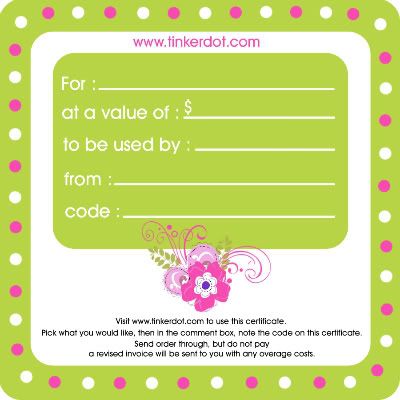 For the month of December, I am offering a FREE handpainted frame ($15 value) with any gift certificate purchase of $25 or more. BUT WAIT...There's MORE!! If you purchase a $50 gift certificate, you will get it for only $40 PLUS the free frame. This offer doubles when you purchase $100 certificate..get it for only $80!
Know anyone who would love to have a new piece of art for their children's room or perhaps a toy box, table/chair set, etc.? This would be the perfect idea for them!
Great gift for a baby shower you might have coming up too.
To purchase, you can visit the listings on my
Etsy site
.