This past weekend, we enjoyed attending our friend's, Brian and Katie, wedding. As you can see from the heading, it was on Mackinac Island. It was absolutely gorgeous!! Alhtough I don't have any pics of the bride and groom, you can check out my friend
Rachel's blog
to see them because she was there too!
Here are some pics of Dave and I looking great in our wedding gear :) PS. I was in love with my dress and shoes (you can't see them in the pic though!), and can't wait to wear them again to a different function. Also, I think my hubby looks super hip and studly. haha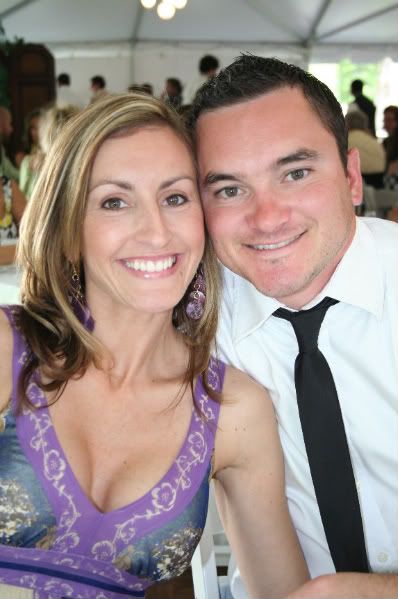 This is my dear friend, Elizabeth. We spent way too long shopping for our dresses and planning for this weekend. haha.. But, we had a great time!
Here we are getting ready to catch the ferry home. Dave is smiling, but really...he wants to be sleeping cause he had a bad case of the brown bottle flu :)