I've had lots of 'family fun' events recently, but two to mention are Relay For Life and 4th of July.
My family and a few friends participated again in the
Relay For Life
event in our hometown. It was such a great time! We started our Relay team in memory of my wonderful Aunt K-K, who passed away 7 years ago of cervical cancer. We miss her dearly and will continue to fight in her honor, as well as the countless others we know and love who have fought this disease. Our little team raised $2,500! woo hoo!Most of you may also know that fighting cancer is what I do every day, as I work full-time for the American Cancer Society.
I didn't get many pics, but it was also my brother's birthday on the day of the event, so we threw him the biggest party ever and invited everyone in the community! haha. He had fun :) Here is a pic of him riding the purple toilet around the track. He's 8!
Here is an adorable pic of my little Lydia. She is 2 and getting so big!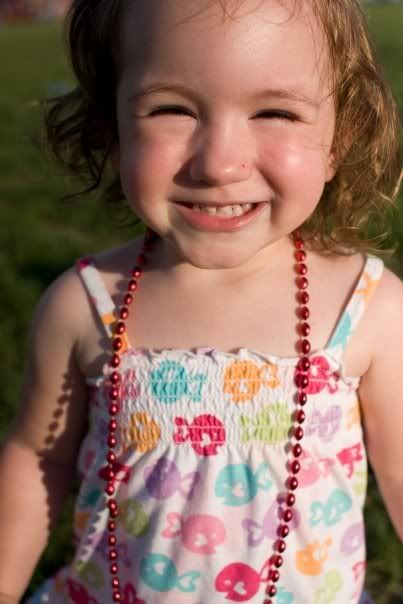 On another note,to celebrate the 4th of July, we went up north to visit my sister,
Melinda
(and Don and Leighton), in Elk Rapids. It was such a great time. I love spending time with sweet baby Leighton who is only 5 weeks old. She is SUCH a good baby; I hope she keeps it up for mommy and daddy! There were so many other friends that came up and I'm pretty sure the kids overpowered us.
*Jackson, Finleigh, Autumn, Grace, Leighton, Lydia, Aubrey and Gus*
Of course we enjoyed time at Honcho Rest Campground (my brother in law, aka Melinda's husband, aka Don, owns this AWESOME campground in Elk Rapids, MI).
We also took time to head over to Traverse City for the Cherry Festival! Lydia and I gave it a thumbs up :)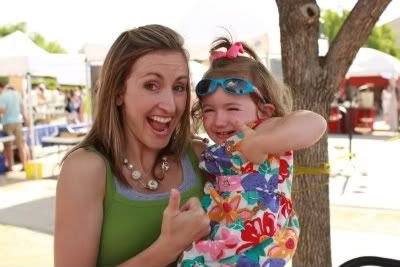 I've been painting like a fool and I have the cutest new canvas to show you!!!! But I can't because it's for my sister in law's baby shower next weekend and I can't let her see it. Can't wait to show you!!
Have a super day ;)