Wow..it's been a long time since I have posted! I've been hard at work creating custom art and I also took part in my first art/craft show!! I will post pics and talk about that soon :)
These cute canvases were made for someone on Etsy whose daughters share a room. I hope they look great on their walls!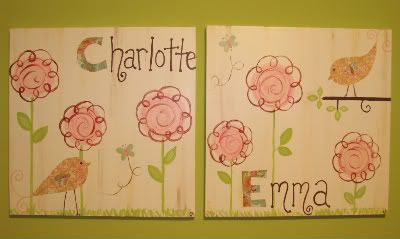 I will update more soon. For now, have to get back to painting :) Have a great day!