I have been having fun creating some new pieces for the art shows! These original canvases will be at my upcoming show at BlueHouse Ann Arbor on March 20th. Check out the FB page for the event
HERE
. Come to the show for the first chance to purchase these pieces. I will list them after the show if they are still around ;)
I LOVE this fun 12x12 gallery wrapped canvas that says "Dear possibilties, I'm listening..." Price is $60 and I will take custom orders as well!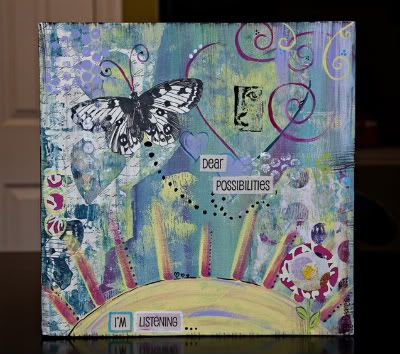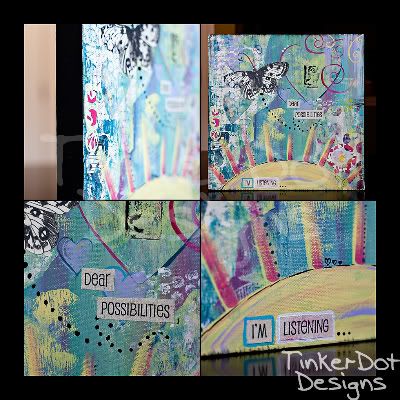 I introduced this one a week ago, but now have MUCH better pics of it! This is a 16x20 gallery wrapped (1.5"thick) mixed media canvas created with acrylics, papers, distressed ink and lots of love.
I am taking orders for your own custom 'Best place on Earth' canvas :) Check the listing on my Etsy site
HERE
.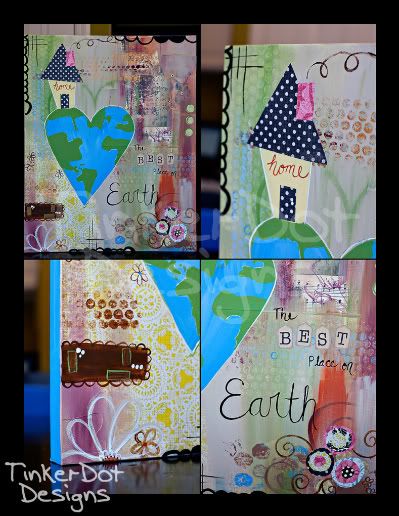 I also created this 15x30 Gallery wrapped canvas that says 'Life is but a Dream'. It also says 'merrily, merrily, merrily, merrily' very small in the wave :) This canvas is $160 and will be available at the BlueHouse show as well. I will have it available on my site after the show if it still here!
Also, stay tuned for PRINTS of the first 2 canvas as well as pillows!! Yes..pillows!! I am super excited :)
Hope you love them!
xoxo Jenni
*Special THANK YOU to my sister,
Melinda Ann Photography
, for taking such great pics and creating storyboards for me. You are the BEST!!*